BRING HOME THE DAYS CATCH WITH POLARIZED FISHING SUNGLASSES
Cast with confidence with polarized fishing sunglasses from maivnz. Featuring Polarized lenses, these durable, non-slip sunglasses eliminate glare from the surface of the water so you know exactly where to drop your fly. maivnz lenses also provide broad spectrum protection against harmful UV rays and offer clarity and contrast so you can see fish before they see you.
Advanced Lens Technology,Trusted by Professional Anglers
ENHANCED COLOR & CONTRAST
Our lens technology reinforces the brightness of colors by bringing to life the natural hues of the surrounding environment and guaranteeing high levels of optical performance even in very bright conditions. All this helps the brain to quickly and comfortably analyze environmental conditions – so you can see the fish before the fish see you.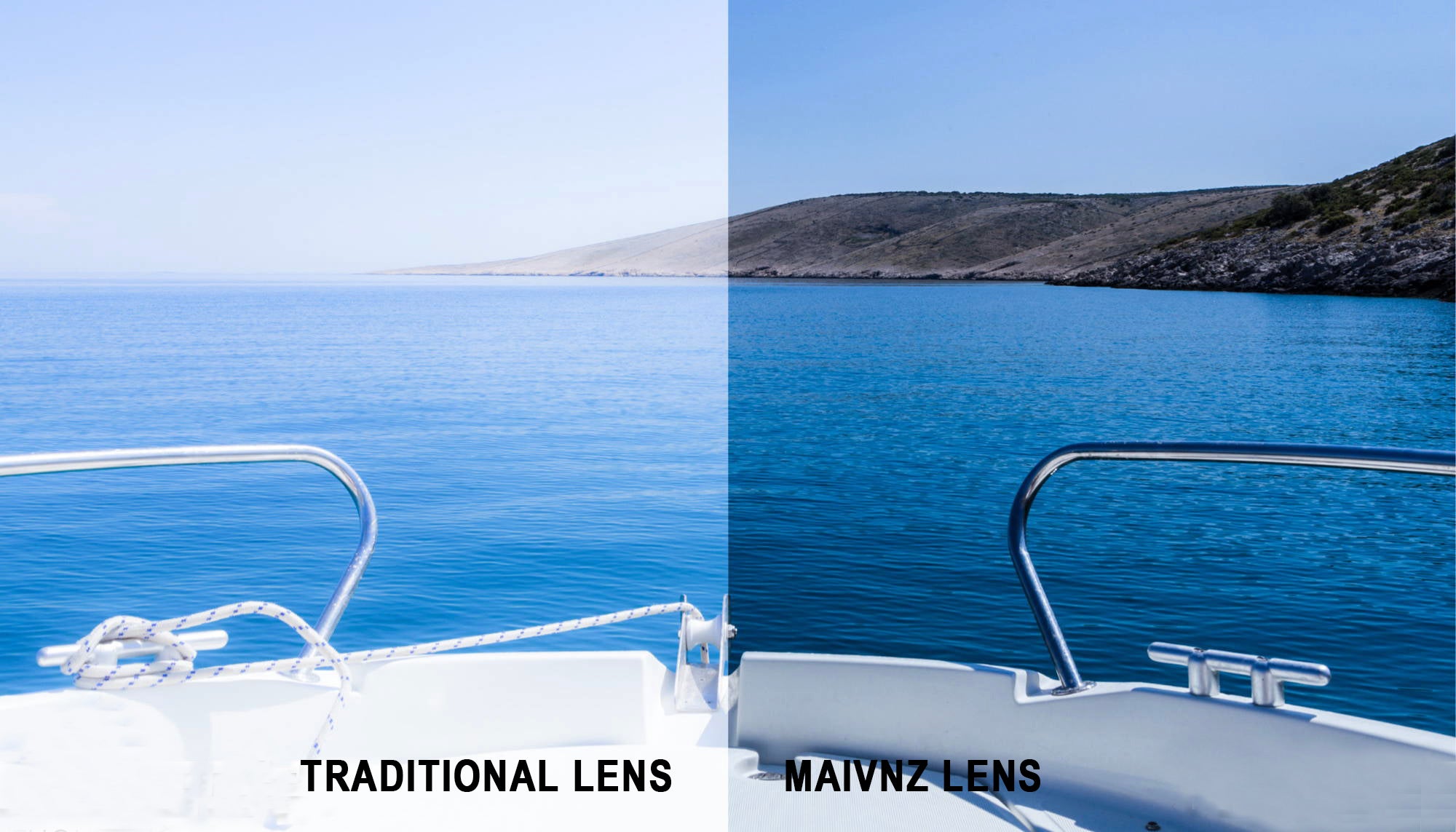 PRECISION-ENGINEEREDLENSES
Built to bring out high-contrast color, the bronze base green mirrored lens provides complete protection in bright conditions. We designed this lens for the shallow-water fisherman looking for crisp color enhancement and premier optical quality on the water.
100% UV PROTECTION
UV rays are not fully stopped by the atmosphere. Some surfaces–like water–can even increase a wavelength of light that causes glare. Shield your eyes from UVA, UVB, UVC, harmful blue light, and infrared light–so you can protect your vision while you stand up to the elements.